HUNTER'S POINT FRONT COMMERCIAL UNIT
Addition of powder-coated steel overhead door on ceiling mounted track. Diamond plate metal sill at exterior threshold. Tenant improvements include hand-painted wood floor, custom designed library shelving and desks.
HUNTER'S POINT REAR COMMERCIAL UNIT
View of Oracle Club painting studio showing two-story atrium space. Steel columns preserved at basement level from original structure. Sprinkler system added throughout public areas. Custom galvanized steel railing. Track lighting by Lightolier. Artwork by Jenna Gribbon.
HUNTER'S POINT REAR COMMERCIAL UNIT
Mezzanine level bar area of second commercial space. Original wood floors preserved from wedding hall circa 1910. All furnishings designed and sourced by the Oracle Club.
HUNTER'S POINT FRONT COMMERCIAL UNIT
Existing brick exposed to reveal sealed original fireplaces. All furnishings designed and sourced by the Oracle Club.
SUTTON PLACE SOUTH LIVING ROOM
Missing that East River light.
SUTTON PLACE SOUTH KITCHEN
Interior walls removed at eating nook to bring light into galley kitchen. Custom bench with linen upholstery at nook. Walnut cabinet facing to match living room shelves. Marble countertops with inserts for fixtures by Kohler and Wolf. Exterior venting for range hood achieved by connecting to vertical chase. Slate floor tile. Ceiling fixtures by Fontana Arte.
SUTTON PLACE SOUTH MASTER BEDROOM
Renovation included through-wall air conditioning, customized to clear decorative limestone coursing on pre-war building facade. Custom unit cabinet enclosure. New crown moldings throughout. Custom solar shade and linen window treatment.
SUTTON PLACE SOUTH WINDOW DETAIL
Original pre-war sash windows retained by through-wall air conditioner installation. Custom air conditioner cabinets and aluminum top grilles. New sash hardware and paint. Custom insect screens. Custom brass radiator grilles.
SUTTON PLACE SOUTH LIVING ROOM
Custom walnut and steel shelving from Atlas. Shelves were relocated from a previous apartment and reconfigured for dimensions of new living room. New baseboard coordinated with mounting bracket dimensions of AS4 system.
PATTERSON BROOK ROAD EXTERIOR
View of house from rear yard. Building envelope preserved for historical accuracy. Renovation included replacement of all windows with push-out casement units by Marvin, dual-glazed in custom sizes. Insect screens and exterior shutters to match. New interior and exterior doors by Wood Harbor. Complete insulation of exterior wall with closed-cell, blown-in foam. Dry set bluestone patio off kitchen and lower floor bath.
PATTERSON BROOK ROAD LIVING ROOM
Originally two bays of three car garage. Circulation changed to link kitchen and living room. Solid oak floors over radiant concrete slab on grade. Rebuilding of mantelpiece with new marble hearth stone and slab marble surround. Track lighting by Lightolier. White lacquer bookshelves by Atlas. Ceiling mounted projector with custom soffit-concealed retractable screen. Sofas by B&B Italia. Occasional chairs by Cassina. Springer glass and metal coffee table from Wright.
PATTERSON BROOK ROAD SUMMER
PATTERSON BROOK ROAD FRONT DOOR
All I want for Christmas is a working Poulsen fixture. And some snow.
SOUTH NORTON AVENUE DINING ROOM
Move-in day. Imitation Eames chairs in orange fiberglass. Not imitation Saarinen table by Knoll. Murano fixture by owner.
SOUTH NORTON AVENUE LIVING ROOM
Move-in day. Glass and chrome coffee table by Knoll. Curry ultra suede Togo loveseats by Ligne Roset. Flowers of Seven Mountains carpet by Hereke.
SOUTH NORTON AVENUE LIVING ROOM
Chair delivery day. Nelson Coconut chairs in black by Herman Miller. White Tab lamp by FLOS. Antique Serapi rug. Landscape 10/011 Diasec print by Michael Reisch.
SOUTH NORTON AVENUE BALCONY
EL CENTRO AVENUE INTERIOR
Vaulted ceilings provide airiness to the living spaces in our Barton Avenue units. Would you like to live here with us?
EL CENTRO AVENUE COMPLETE
Done! Check Instagram and our upcoming standalone website for more.
EL CENTRO AVENUE COURTYARD
Just picture two giant olive trees and a boatload of lavender. Soon.
EL CENTRO AVENUE DEMOLITION
Original plaster and wood lathe removed at ceiling and walls to reveal 2x3 exterior wall studs alongside modern framing from previous renovation. Two-unit, four-bedroom configuration shown in plan.
EL CENTRO AVENUE FOUNDATION REPAIR
Subfloor removed at corner duplex to allow for sister wall pour alongside original foundation wall. Area of vent shown.
EL CENTRO AVENUE DUPLEX SHELL
Now that's what we call demo.
EL CENTRO AVENUE STEM WALLS
EL CENTRO AVENUE ROUGH FRAMING
EL CENTRO AVENUE SINGLE FAMILY DEMO
Wait, I thought there was a house there?
EL CENTRO AVENUE DUPLEX WINDOWS
Rise and shine Colegrove.
EL CENTRO AVENUE GARAGE DEMO
Juan thinks about demolition just like dentistry. Might as well get rid of the rot.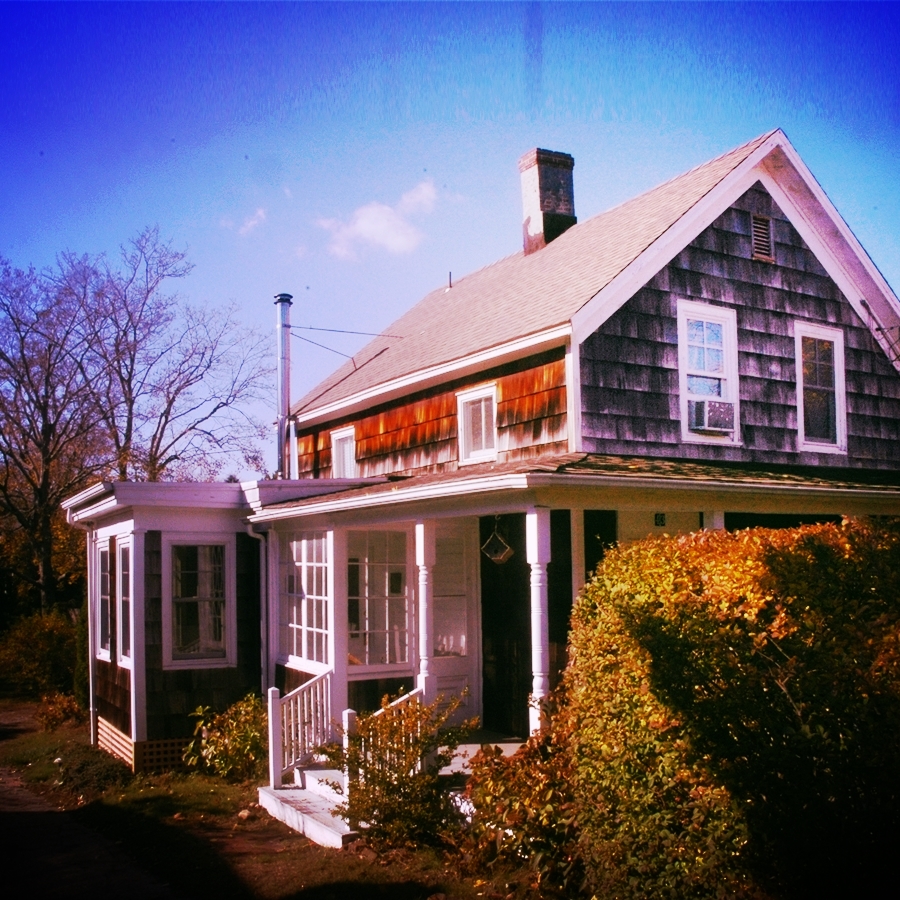 CEDAR STREET FRONT
SOUTH WINDSOR BOULEVARD REAR PORCH
West facing area of house shows porch addition and upper level master suite.
SOUTH WINDSOR BOULEVARD BACK HOUSE
Back "tea" house will be expanded to the south towards property line to add functionality and built area.
VIA CAMPESINA UPPER DRIVEWAY
View north from hillside overlooking nearby golf course and distant bay cities towards Santa Monica. Landscape and site planning initiatives constitute a large portion of the design services scheduled for future property development.
VIA CAMPESINA MOTOR COURT
Circa 1940's motor court parking for principal residence. Exterior finish for all buildings is cedar planking with white painted trim. Areas of hardscape are dry-set brick and hand-chipped local stone.
VIA CAMPESINA GARAGE BUILDING ONE
One of three garage buildings framing the central motor court. Lantern design and carpentry by William H. Fain, Jr.
VIA CAMPESINA GARAGE BUILDING TWO
A second garage building off the central motor court. Most recently used for storage, designed originally to accommodate a single parked car.
VIA CAMPESINA UPPER HILLSIDE
An undeveloped area of the property above the existing house arrangement. Neighboring parcels show strategies to deal with the steep grades and naturally sloping terrain.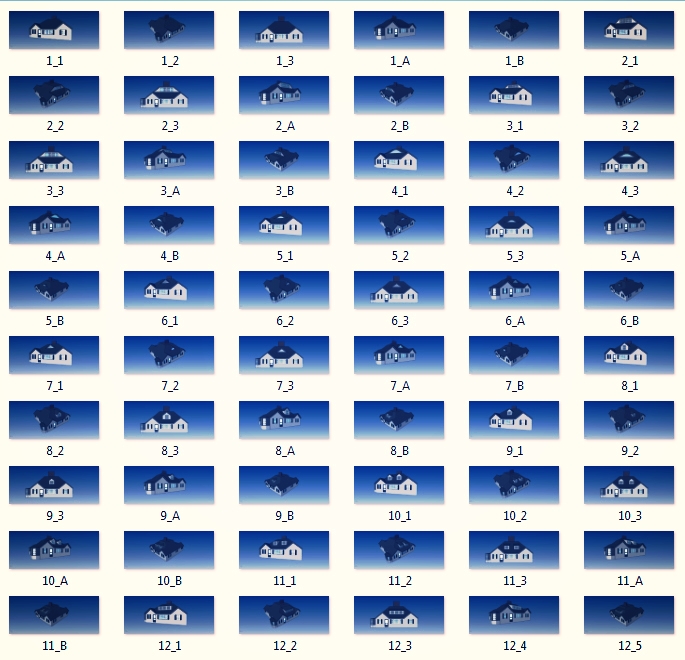 ROOF DESIGN OPTIONS ARRAY
This project gave us an opportunity to test different styles of window dormer for our clients, who purchased a house that had previously undergone significant renovation. It intrigued us to discover how each style of dormer - eyebrow, shed, gable, twin - drew the house in a different stylistic direction. In the end our clients chose shed dormers, which were a neutral and therefore unifying influence on the design. Good choice!
EAST LAKE ROAD PREFERRED OPTION
Digital models, quickly built for small residential projects like this one, give clients tangible means for evaluating a range of options for design. In this case, shed dormers unify a series of stylistic directions applied to the house by previous owners.
EAST LAKE ROAD ALTERNATE
Another stylistic direction the existing house at East Lake Road suggested to us was echoing. In this case twin dormers carry the two principle gables of the house volume into the roof. A challenge to this scheme, correctly identified by our clients, lies in applying the gable language to the side elevations of the house.
CENTRAL TEXAS
An example of abandoned property on a formerly prosperous main street west of Dallas. Who can solve the problem of such neglected architectural resources?
SOUTH LA INDUSTRIAL
Along the Figueroa corridor, past USC, there are a number of large, historic commercial buildings awaiting redevelopment. This one, recently for sale, housed a former department store. Its ground level and basement are garment factories. The upper, formerly office level is an event space largely used by families from the neighborhood. Do the costs of transforming this kind of property to housing make such projects impossible? When will the moment come to buy?
MORO COJO
One of the opportunities we see for MBW as a destination for agritourism is in its site. Positioned between the Elkhorn and Moro Cojo sloughs, the MBW campus is surrounded by open space. Views of the mountains to the east and ocean to the west give the visitor a sense of food production in a natural setting. Our design will encourage connections between MBW and this surrounding preserve in the form of trails, as well as signed routes for students and birders.
ADAPTIVE REUSE
One of the categories of our services for MBW is adaptive reuse. The aquaculture farm will inhabit what was a facility for the extraction of magnesium from seawater. This former use provides a great resource for MBW in the form of a pipeline that draws ocean water directly from the Monterey Canyon, one of the deepest and purest near shore reserves in the world. Our task will be to take the remnants of this harvesting operation and use them as backdrops for the new operations at MBW. We find these industrial remains sublime!
FISH FROM LAND
The process of converting an industrial park at Moss Landing to Monterey Bluewater Farms is complex. Apart from vast amounts of demolition, remediation and negotiation with local planning authorities, MBW is charged with communicating that land-based fish farming is a viable strategy for generating the seafood of the future. While at first we were uncertain of this innovative program for the sustainable production of food, the more time we spend with MBW, the more we appreciate the science behind its product. Collaborating with Stanford Hopkins & Monterey Bay Aquarium and their Tuna Research Conservation Center, as well as Moss Landing Marine Lab - MBW is serious about peer research and bringing the highest quality ocean fish from land to table. We couldn't be more enthusiastic about joining their team.
WORK IN PROGRESS
MBW is our first independent commercial project and one that we expect to be the seed for large-scale projects at O V E R A R C H. We're prepared to deliver this project to our clients at the highest level of quality and professional service. Just as they plan to raise and deliver the highest quality of ocean grade fish. Check back in with us as we update this exciting new venture!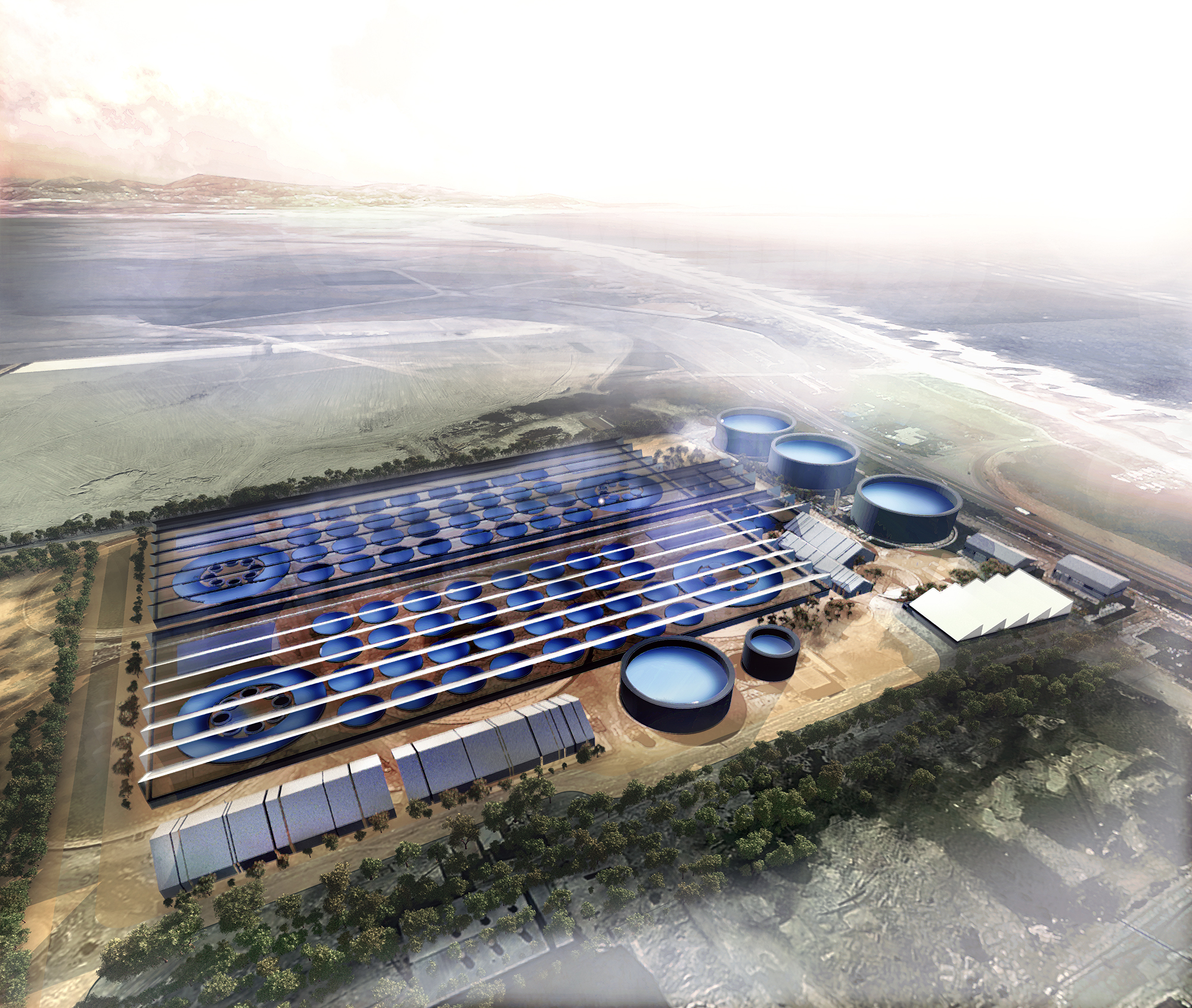 MONTEREY BLUEWATER CONCEPT AERIAL
MONTEREY BLUEWATER COURTYARD VIEW
MONTEREY BLUEWATER COURTYARD VIEW
MONTEREY BLUEWATER COURTYARD VIEW
MONTEREY BLUEWATER PHOTOVOLTAIC ARRAY
HUNTERS POINT
Total interior renovation and reconfiguration of a circa 1910, 4,500 square foot mixed-use building in Long Island City. Addition of metering equipment and egress considerations for two distinct ground and basement floor commercial units. Installation of overhead door at street gallery. Central HVAC. Structural reinforcement of rear deck for green roof and concrete paver installation. Creation of two-story, skylit atrium space at rear commercial unit.
 
SUTTON PLACE SOUTH
Our first project in a prewar Manhattan co-op, designed by Rosario Candela. Candela buildings have a lightness to them that we find directly related to modern design. As such, it was easy for us to modernize this one-bedroom apartment into a contemporary home.
PATTERSON BROOK ROAD
Gut renovation of a circa 1900 three-car garage. Interior reorganization, power upgrade, radiant flooring, tank-less water heaters, push-out casement windows, exterior stucco, blue stone patio and site lighting. Two additional bathrooms created by relocating interior partitions. No change in built area.
SOUTH NORTON AVENUE
Our place to touch down in Windsor Square. Temporary, though instantly home.
CARA CARA HOLLYWOOD
Complete renovation of a five-unit, circa 1924 bungalow complex in the Paramount Studios subdistrict of central Hollywood. Property consists of two duplexes and a standalone two-bedroom cottage. Power and water upgrades, individual metering for water and electric, site reorganization, new soft and hardscape arrangement, new landscape design. Structural upgrades for all units and new windows, new exterior finishes. All new interiors throughout. See more at www.caracarahollywood.com.
CEDAR STREET
Cedar Street is a back road between East Hampton and points west. When we first got to know this house it sat along a quiet street. As summers went by the back road traffic all over eastern Long Island grew busier and busier. Accordingly, we felt that developing the rear barn of this lot would create privacy for users and add value to the parcel. Our client eventually sold and purchased another house. However this was an important study for our understanding of both small spaces and small barns.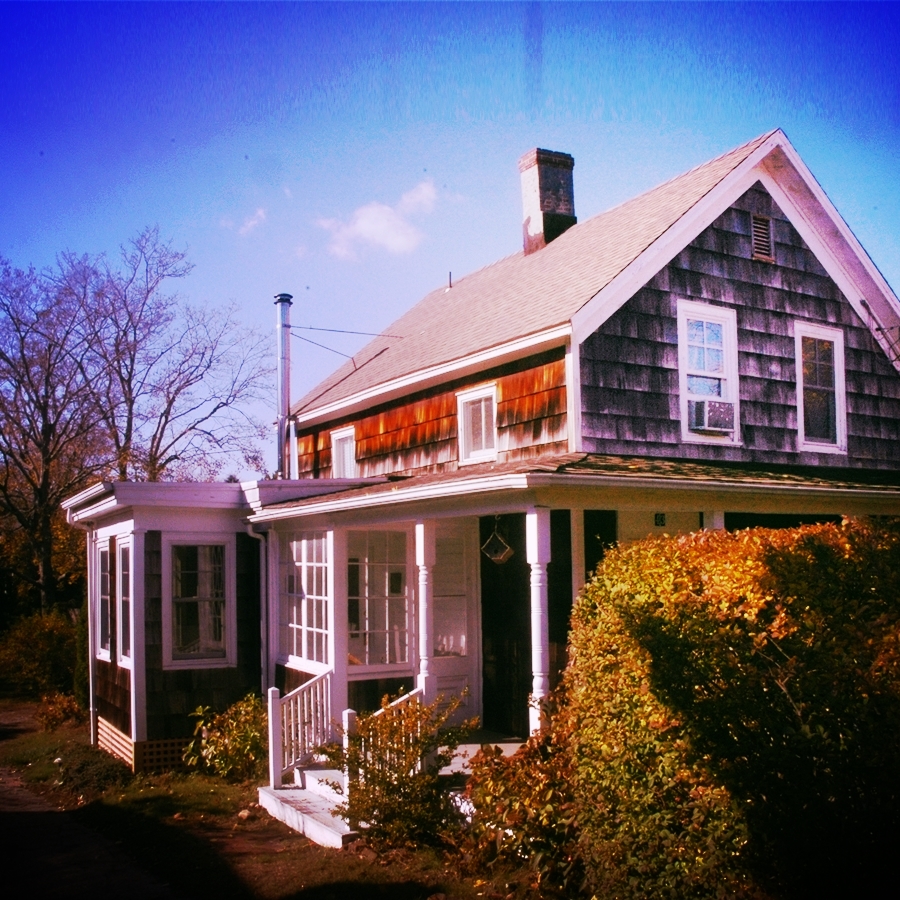 SOUTH WINDSOR BOULEVARD
A circa 1910 house in the Windsor Square neighborhood of central Los Angeles. Planned addition includes expansion of main residence to accommodate an upper level sleeping porch. Interior renovation of master suite. Expansion of back "tea" house to include full bathroom, added wine storage and bar areas, as well as provision for overnight stay.
VIA CAMPESINA
Via Campesina is a ten acre parcel of largely open land in the Palos Verdes peninsula area of Los Angeles. Originally developed and last traded during the 1940's, Via Campesina currently features four houses and various outbuildings. O V E R A R C H has been commissioned to facilitate entitlement for the remaining open land and refine a development strategy for the subdivided parcel moving forward.
EAST LAKE ROAD
Interior remodel and addition of window dormers for a 1920's era cottage in Tuxedo Park. Submission of required drawings to Board of Architectural Review (BAR). Roof and interior design studies.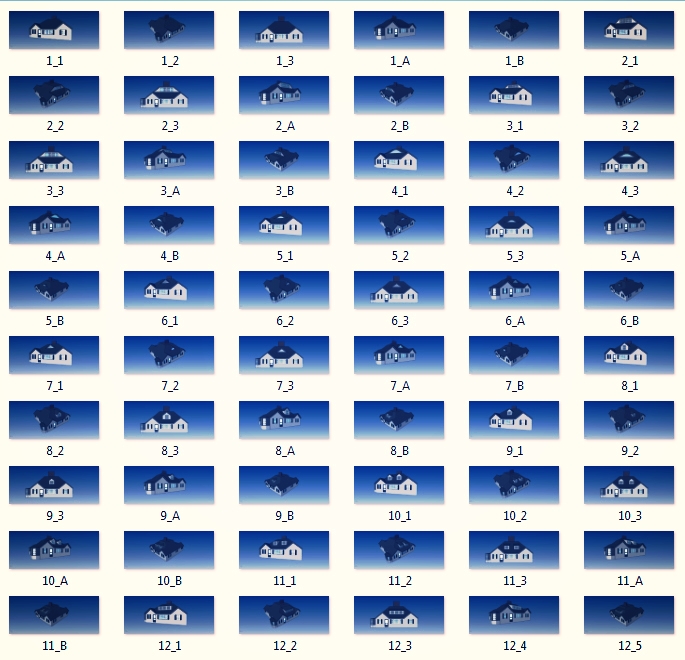 PROSPECTS
This section displays projects O V E R A R C H is actively or passively seeking to undertake, from the nearest reach to the furthest fantasy.
MONTEREY BLUEWATER
Monterey Bluewater Farms (MBW) is a 16-acre former industrial site in Moss Landing, California. The first land-based aquaculture facility of its kind in the United States, MBW will be an ecologically sound alternative to traditional seafood farming. Our task is to create a unified architectural vision for the MBW campus, coordinating facilities layout for the adaptive re-use site and designing a cladding system for new structures that will complement the technologically advanced program put forth by MBW in its mission. Check out more at: